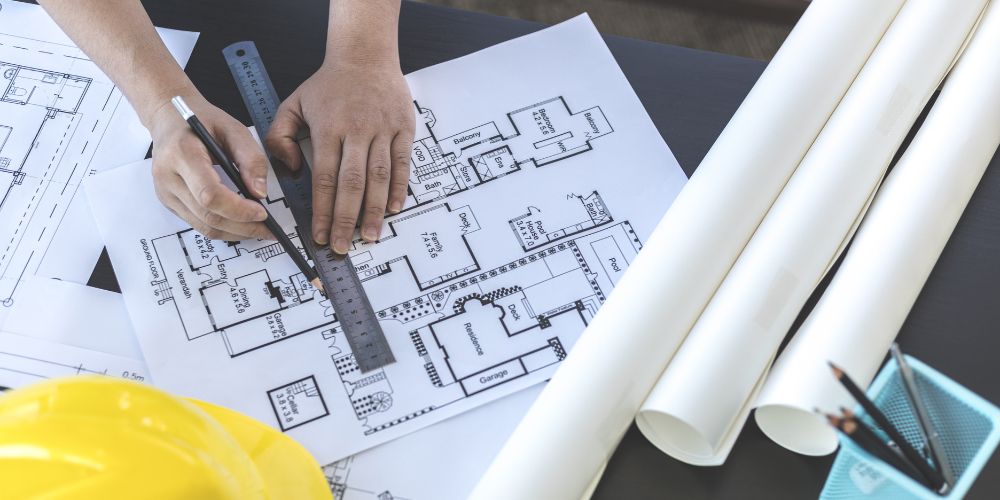 Our bespoke services for architects and designers enable us to understand the various pressures of project budget constraints. To ensure they are given realistic expectations upfront,
We offer free advice with an initial Cost Estimate tailored specifically towards potential building types, sites locations and floor area. This estimate will present a range from lower to higher cost estimates that can provide valuable guidance even at early stages.
Through our method of detailed measurement, we create an itemized bill of quantities (BoQ) with accurate pricing that can accurately predict the estimated total cost.
By being able to make informed design and costing decisions before construction even begins, this not only helps ensure a smooth process but also reduces fees through utilising modern technology for fast yet reliable results.
At Measure Manage, architects can take advantage of our contract administration support to help supervise construction projects. We offer a range of services, including assisting with:
Compliance obligations for all contractual provisions
Managing Progress Payments
Preparing the Final Account
Claims Management
Managing all Correspondence and Document Controls
Our expertise extends to the selection and evaluation of materials, guaranteeing that your design is tailored to meet any financial requirements.
Our comprehensive services cover all manner of structures, from residential dwellings to commercial premises. We are dedicated to ensuring the highest quality of workmanship every time!
New and Designer homes
Multi-unit Dwellings
Commercial buildings, fitouts and renovations
Historical and Heritage buildings