In construction, the objectives are always clear regardless of the project size, duration, or design. The main objective is always to accomplish the goals set and fulfil the vision you have for the project. With this in mind, it is essential to outline all the necessary steps to make this vision a reality.
First, any company planning a construction project needs to examine real-world finances to determine the feasibility of a project. Construction is not a complicated process with the right tools in hand and a well-executed plan. The only successful way for construction ambitions to become a reality is with an accurate construction estimate.
Therefore, to start you off on realizing your vision, we'll explore and discuss why a construction estimate is a place to start for any commercial project.
The Purpose of Construction Estimating for Construction Project
Before diving into construction estimates, it is essential to highlight that everything from a renovation to an add on and even construction of a new project requires an evaluation. It is the only way to see a partial picture of the project before it is completed.
Construction estimates provide an in-depth description of the project and the expenditures needed for the project. Moreover, estimates give clients a projected cost estimate of how much they'll need to spend to attain their vision.
Every professional in the construction industry knows that there are costs that often run beyond the scope of the project. The United States Census Bureau states that commercial construction estimators can give accurate estimates for a project by gathering information on multiple factors that affect the construction process.
The concepts that a cost estimator analyzes impact the total cost of a construction project. Therefore, having a compilation of detailed data points is imperative. The factors that construction cost estimators look into include labour, materials, location, duration, special machinery, building codes, soil conditions at the site, and many others.
For many clients, these factors may not seem crucial; however, these can affect the duration, cost, and even outcome of a construction project.
In areas where extreme weather conditions are rampant, construction projects often drag and end up being over the budget.
On the other hand, a construction estimator must also account for factors that might not be easy to measure. For instance, the estimator should be able to predict possible market value fluctuations for materials.
Additionally, estimators look at the type of materials used for a project. The materials necessary for an eco-friendly building will differ from those of an ordinary project.
Material-lead times also play a role in the duration and timelines. A construction estimator must contact vendors early to get materials that might not be immediately available. Advance orders need to be placed.
Construction Cost Estimation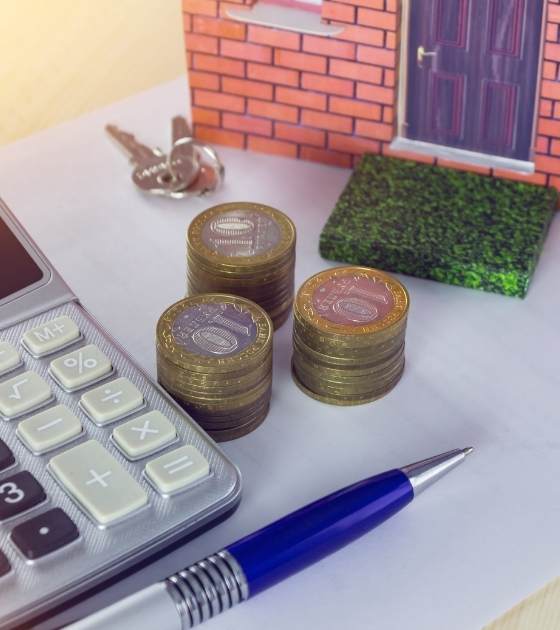 Construction cost estimation is crucial to the success of any construction project. Cost estimators rely on their expertise and experience to accurately estimate costs for construction projects. The techniques that estimators employ vary in speed and potential accuracy.
That said, here are some of the approaches that cost estimators employ:
Allocation of Joint Costs
It is difficult to assign cost estimates to individual project elements. Therefore, different mathematical formulas are implemented. The total essential cost helps direct the allocation of the expenses to various elements.
Empirical Cost Inference
This is a statistical method that relates the cost of construction to a model of predictors through regression analyses. The quality of the predictive model determines the accuracy of this method. As such, it is crucial that there is a degree of familiarity with individual predictors of total project costs and statistical methods expertise.
Production Function
This relates to the output, which is the amount built to the input, factors such as materials and labour. In other words, to achieve a certain level of output, you must define the optimal input. Production functions can be very accurate when predicting input and output relationships for construction projects. There is also extensive data to draw upon for specific project types like schools or hospitals.
Stick Estimating
It is considered a very accurate method, but it takes a lot of time. Stick estimating determines total expenditure by listing the cost of all components of a job in the correct order. With stick estimating, human error is often a concern. Primarily due to the amount of time it takes, estimators can lose concentration and focus during the process.
Unit Cost Estimating
Unit cost estimating is relatively fast and accurate. It associates unit costs with each assembly involved in a construction process. When an estimator has used the assemblies previously and has evidence to justify the unit costs, the process becomes quicker.
The Value of Accuracy and Why Estimates are Important
For companies considering development, budgets aren't always the first concern. Despite this, at some point in the planning for the project, they will arrive at budgets, a very crucial step. A feasible budget is vital for the success of any project.
The company must, therefore, identify whether their spending cap is enough to turn their ambitions into reality. This vision, however, cannot be realized without an accurate and well-researched construction estimate.
Clients will always have to compare bids from construction companies; therefore, each company must present their estimated costs for the project, as well as detail the project duration.
After considering bids, the client then selects the best-suited company to execute the project.
Contractors sometimes work with estimators as part of their company, or they choose to outsource construction estimators. The most important thing is for the estimator to be worth their salt.
They should be able to study blueprints and schematics well, gather information on the project, and estimate project duration, materials, and labour accurately.
It is crucial that clients and other stakeholders in construction projects understand that estimates are subject to change. Simply put, estimates are an essential step in the construction process but can be affected by unforeseeable factors.
For instance, weather changes and market value fluctuations could cause a project to delay or go over budget.
Construction estimation is one of the most viable criteria for clients to hire construction companies.
The estimate must be as accurate as possible, and after the estimate, the estimator continues to be present throughout the duration of the project.
When projects go beyond the scope of the estimate, clients often have to provide for the additional costs or sacrifice certain designs and features to squeeze into the available budget.
To avoid the frustration that comes with paying for additional expenses, it is vital for clients to look at more than the costs and duration when reviewing bids from contractors. A construction company's track record can help guide you.
Getting an Accurate Estimate From a Construction Estimator
By now, the importance of a construction estimate is evident. Getting an appraisal from a qualified estimator is invaluable for your company. If you're working with an independent contractor or a construction company, you cannot skip over having an estimator present.
The estimate that a construction estimator gives helps you secure enough funding for the project. Therefore, an accurate estimate is essential to the successful completion of any project.
When looking for a qualified construction cost estimator, here are some of the qualifications you should look for:
An understanding of architectural drawings
A proven method of compiling accurate estimates.
Knowledge of building materials, building codes, industry trends,
Anything to do with construction.
Accuracy and precision in calculating costs
Data collection capabilities as well as the ability to classify
Evaluate and present relevant data
Experience in construction work and thorough knowledge of the cost of materials
Overhead expenses, material lead times and any other expenses
Communication skills
Working with under-qualified estimators puts you at risk of suffering cost overruns. This can delay the project and even damage the reputation of your business.
While it is important to give opportunities, when it comes to construction, you cannot afford to gamble by picking an amateur estimator.
Ensure that the estimator you work with focuses solely on their job. Their only job should be getting an accurate estimate. Using project managers as cost estimators is one of many moves that could endanger the future of a company.
Any successful business respects that different professionals have expertise in different areas of the construction process and don't cut corners to try and save costs.
Drawbacks for Cost Estimators
There are common pitfalls that even the most experienced cost estimators may not be able to avoid. However, you can prevent most of them by following standard procedures and ensuring consistency. The most common problem that construction cost estimators fall in to is failing to read the project documents carefully.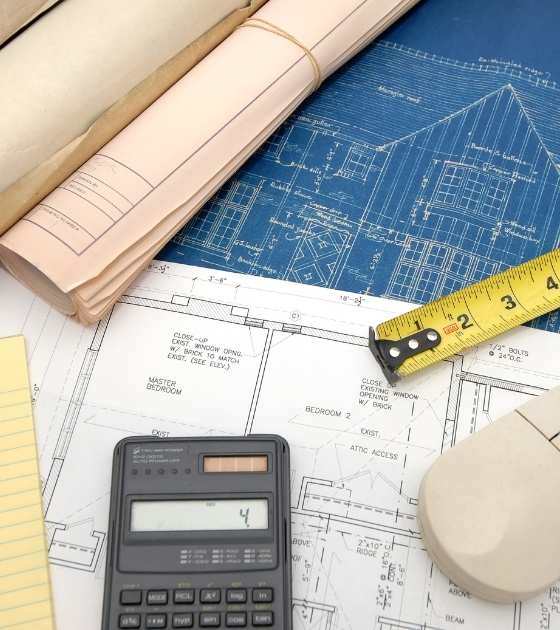 With the wrong information or half the facts, then estimators cannot fully comprehend the project scope and the associated costs. Another problem is inaccuracies in mathematics.
When costs are entered incorrectly, or an estimator forgetting to incorporate certain costs, it affects the final estimate negatively. These issues can be compounded when an estimator fails to thoroughly go through their estimate before submitting it as a final estimate.
While these are the main drawbacks, other oversights can challenge an estimate. For instance, failure to visit the project site, failure to factor in weather patterns for the area as well as a lack of prediction of possible factors that could affect the process.
A qualified and experienced cost estimator can spot these issues from a visit to the job site. This is one of the main reasons why it is essential for an estimator to tour the project site.
Some cost estimators draw from cost data repositories but fail to adjust the costs based on local conditions.
Some will make adjustments but fail to consider prior experience or quantitative comparisons. Such miscalculations can throw estimates off by a large margin.
In such a case, these estimators make it difficult for another estimator to verify these estimates. Remember, if a cost estimate is off, by even a small margin, it could cause substantial problems for the project.
Addressing an Inaccurate Estimate
The most significant task for an estimator is to compile the most accurate information possible for a construction project. In the event that an erroneous estimate is provided, there will be no winners. However, all is not lost.
It is important to acknowledge that sometimes, factors that no one could predict can affect an estimate. Since estimates serve to inform all parties involved in the costs going in, this situation can be remedied.
Usually, an inaccurate estimate means extra costs for the client, contractor, or construction company. A proper estimate helps clients draw up a budget that they can stay within.
Estimates also cement the future of a company. Construction companies stand to lose more than just money when an inaccurate estimate is used for a construction project.
For clients, an estimate should never understate their needs. It is important, therefore, to double-check the estimates before kicking off the construction process. Once construction begins with a faulty estimate, you'll fall short on realizing your vision for the construction project.
Sometimes, it requires making concessions to allow for additional expenses. With an accurate estimate, all potential difficulties can be avoided, and projects can run better from beginning to end.
To Sum Up
Construction costs may be the single largest component of any construction project. Therefore, it is crucial that professionals in the construction industry understand and take this into account. For a client, it's important to figure out how much all the operation and maintenance costs will be so that they can figure out the total cost of ownership.
Ultimately, the essential part of any project is profitability. If a project does not turn in profits, then it can very easily cost the company its reputation and additional costs. Using qualified cost estimators and appropriate construction cost estimating services is imperative.
Join Us On Linkedin Now And Let Us Help You Drive Your Project To Completion. Do Not Miss Out On Our Latest Blogs! Join Our Mailing List Today!