0498 202 445
info@measuremanage.com.au
Part Time Quantity Surveyors
Contract reviews
Progress Claims
Variations
Claims
Extensions of time
Letter writing
Contracts management
Programming
PROBLEM: We do not have enough resources to cope with the workload coming through the front door.
SOLUTION: Call us to help with that surplus of work and we can provide a competitive tender to your client on your behalf.
OUTCOME: Never missing a tender deadline giving you the best opportunity to win that project with a competitive quote.
PROBLEM: I do not want to have a full time estimator to manage as well as everything else I have to manage.
SOLUTION: Our services allows you to use our services when you need them. We sit in our offices and provide all the tools so you do not have to worry.
OUTCOME: Less worry for business owners knowing they are getting professional services when they need them.
PROBLEM: Take off and estimating is not what I am good at and I want to get back to the things I love like being on site and not in the office.
SOLUTION: Outsourcing this work to us because we love it, we are good it and we have been doing it for a long time. We already have all the processes and procedures in place to complete the tasks.
OUTCOME: Get your focus back to the things you are good at and like doing like running the business.
Are These Your Strengths:
Delivering the work once you win it.
START A CONVERSATION WITH MEASURE MANAGE TODAY
Contact us and send over the drawings for the project.
We review the requirements and provide a quote with payment plan.
Once agreed we start working.
We send you the completed work for review.
We then finalise the work to your requirements and send it into the client!
As a globally recognised professional body, everything we do is designed to effect positive change in the built and natural environments.
Through our respected global standards, leading professional progression and our trusted data and insight, we promote and enforce the highest professional standards in the development and management of land, real estate, construction and infrastructure. Our work with others provides a foundation for confident markets, pioneers better places to live and work and is a force for positive social impact.
With over 134,000 highly qualified trainees and professionals, and offices in every significant financial market, we are ideally placed to influence policy and embed our standards within local marketplaces in order to protect consumers and businesses. In doing so, we can innovate and progress the development of spaces and places so they are fit for future generations, in addition to the challenges faced in the present.
"We hired Alastair of Measure Manage to provide some Quantity Surveying re-measurement services on a $15million concrete, reinforcement and formwork package we completed recently in the Pilbara. We would not hesitate use Measure Manage again should we need the same Quantity Surveying services"
Kieran P Brophy, Senior Quantity Surveyor, Whittens Group
"I have had the pleasure of dealing with Measure Manage, I was extremely happy with the professional service I received, very efficient and cost effective. I would happily recommend their services and will definitely be using them again."
Andrea Cole, Office Manager, Brosna Construction
"Measure Manage helped our business in numerous areas from business development to estimating and quantity surveying. They provided sound advice on winning job and managing existing projects for our clients. We were very happy with their inputs."
Richard Clancy, Director, Brosna Construction
Cuts cost
You can turn on and off our service as you like. This means that you will not have to provide an office, laptop, workers compensation insurance, foot the hiring cost bills, deal with employee issues etc etc – massive savings and also you get that time back!
Increases in house efficiencies
Outsourcing allows your current staff to work on the tasks they are assigned. It will mean no more pulling staff members off task to complete other things. They can focus on finishing what is in front of them!
Makes your business more competitive
As we cut your costs it will allow you to be more competitive. The other major factor for being more competitive is that we can free up time in the business so that you can build it with your team!
Allows you to focus on your core skils
You will have the time to focus on your core skills and doing the things you are good at like running the work once we win it. No more stressing about if you are pricing enough work or pricing it right that is now our job.
Improve service
Getting better services means you will be able to serve your customers better. No more later quotes or missed deadlines.
Can delivery better quality
The quality of your output with our help can be faster and much more efficient.
Access to expert skills
We hire the best skilled people with the best experience for your requirements. Our team has a vast amount of knowledge to draw from from large and small businesses.
Flexible
We are flexible so whether you only want to us for one tender a month or ten we can fit in around your schedule.
OTHER OUTSOURCING WE CAN HELP YOU WITH: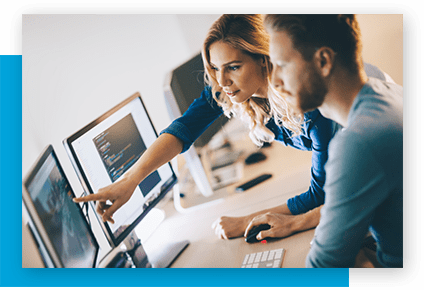 Tenders
Procurement
Administration
Quantity Surveying
Contract Administration
Marketing
Websites
Planning
Business Development