In construction, a detailed forecast for project expenditures is crucial to any construction project. It is, therefore, up to cost estimators to develop cost estimates that the contractors, business owners, managers, and design teams require.
For clients, a cost estimate helps businesses make informed decisions. For instance, with a cost estimate, a business owner can determine whether or not the project would be financially successful on not. For contractors, the estimate helps inform their upper management on the decision to build or not.
In light of this, cost estimators must analyze all relevant data in order to determine the time, materials, labor, and money required for a project. To be a construction cost estimator, therefore, requires that one has a relevant qualification and most importantly experience in construction cost estimating.
Construction cost estimators work contractually in various ways. For instance, clients can work with a cost estimator; contractors can also hire a cost estimator, an estimator can also be employed as part of a design team for the client.
The responsibilities that fall on a construction cost estimators shoulders include providing a cost forecast before the project starts. However, an estimator is also required to be present throughout the process to offer revisions as needed.
The services of a commercial cost estimator are crucial to ensuring that there are no cost overruns or delays in project completion. Therefore, the role of a commercial cost estimator is one that cannot be overlooked.
What is construction cost estimating?
Construction cost estimation is the process of predicting the cost of a construction project. With an estimate, the client, managers, contractors, and design teams can allocate budgets and also determine the feasibility of a project.
A construction cost estimate is one of the essential parts of the construction process. Before ensuring that the project meets both the scope requirements and financial feasibility, a project cannot take off.
Having an effective cost estimate in place ensures that the client doesn't incur any losses. The same goes for contractors. As the builder, losing money on a project stains a contractor's reputation, although it is also important to mention that construction cost estimates can provide a project's timelines.
Since most people who lack construction industry knowledge may not know the importance of a commercial cost estimator, they often end up overlooking their significance to the project. However, it is crucial that anyone looking to erect a physical structure knows the value of hiring a construction cost estimator.
Put simply, any client who is conscious about how much their project will cost and how long it will take, they need to hire a commercial cost estimator. Commercial cost estimators are, however, not only important for new projects. They can also help during maintenance and remodels; in other words, all kinds of construction projects.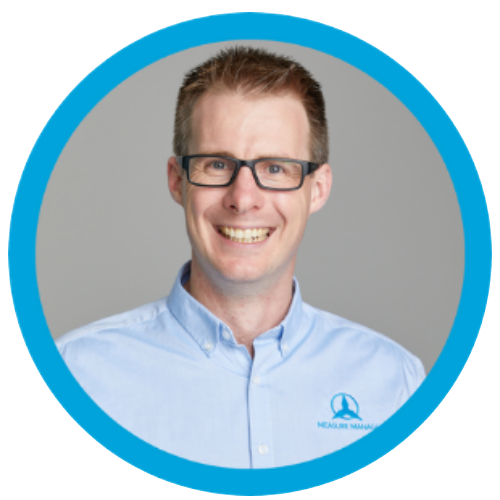 Some of the projects that require an accurate estimate include:
Development projects
These are projects that have budgets and timelines that are closely tied together. Lenders provide the budgets, and therefore, the faster the lenders are paid back, the quicker the owner can start generating revenue.
Large civil projects
These are mega projects, they entail a sizable scope and sometimes involve public funding. Therefore, the accuracy of the estimate is paramount in such projects. For a civil construction project, one small miscalculation can become a rolling stone and magnify into a large problem.
Therefore, it is vital that the estimates provided are very accurate to increase accountability but also provide transparency, especially when dealing with public money.
Importance of Accurate Estimates
Before getting into why accuracy is essential when preparing estimates, it is essential to remember that providing estimate project costs that are absolutely precise is next to impossible. Therefore, the next best thing is providing estimates that are as accurate as possible.
It is also important to acknowledge that many factors play into a construction project. Some of these unforeseen factors could affect the estimates. However, a skilled and experienced estimator will account for as many elements as possible when preparing an estimate.
Some of the factors that affect an estimate include:
  The experience and skill level of a commercial construction cost estimator
  The market conditions
  The size and scope of the project
  The quality of the tools that an estimator uses
  The accuracy of the cost information
  The level to which the estimator will define the project
  Quality of the project plan
  The industry it's being constructed for
  Many other factors
Cost estimation can be done by an individual or a team of construction cost estimators; this depends on the size of a project. Individual cost estimators mostly work on small projects. Estimators also hold different positions in construction. For example, the contractors and subcontractors can prepare estimates.
This is, however, discouraged, using a professional commercial construction cost estimator is the best way to ensure that the forecast is accurate. In other cases, construction salespersons have acted as the estimators. There are construction estimators in most architectural firms; they require in-house estimators as they create a project design.
With all that in mind, it is clearly important that a reasonable cost estimate is prepared before delving into the construction process.
An effective cost estimate can help contractors win jobs and make profits. In other instances, the urgency of a cost estimate requires the skill and expertise of a construction cost estimator.
Free and Paid Cost Estimators
In construction, you get what you pay for. Therefore, those who look for free commercial construction cost estimator tools, it is highly likely that they'll not have every feature that an estimator needs.
However, they are convenient and simple tools that allow estimators to work out the location, square footage, and type of construction estimates easily.
Free online cost calculators may be appealing and affordable, but in the end, they don't deliver everything you need. 
The free estimators are not set up to plug in and compute complex data that is necessary, especially in commercial construction projects.
Besides the size, type, and location of a project, you also need to consider the following:
  Type of occupants
  Design
  Environmental concerns
  Site conditions
  Current market factors
  Available materials
Moreover, construction costs vary based on the intentions of the completed project. i.e., sell it or hold the property.
The Problems of Free Online Estimator Calculators
One of the main challenges is inaccurate estimates, especially if you entirely rely on the free online calculator without knowledge of the current industry and markets. Even if there are calculators that can help access up to date information, they are rare.
These free calculators are aimed at helping non-experts achieve a reasonable estimate and also learn how the estimation process is done. These estimators organize factors into categories like luxury, semi-luxury, best-standard, good standard, average, and minimum standard.
Despite having these categories, they are merely subjective and do not reflect the variation requirements of commercial construction. Failing to account for 'minor details' which are in every wall, window, floor, ceiling and other parts of a building leads to an inaccurate cost estimate.
Paid Online Estimator Services
While paid calculators might be more productive, it is important to know how to use them. Therefore, the expertise of a cost estimator who understands the needs of different construction types is very crucial. Skilled estimators also understand the market, building codes, and the latest in construction technologies and techniques.
Paid online estimator services are excellent for time management and accuracy. They also help to streamline the management experience for everyone involved in the project. These online tools are essential for every phase of the project, regardless of its size.
To conclude:
As discussed, the construction cost estimation process is daunting. A high level of concentration, time, and accuracy is required to avoid cost overruns and delays in the project's timelines. Therefore, to save on this, it is essential that you work with a skilled and experienced commercial cost estimator.
While construction cost estimation software makes it easier for estimators, expertise is still necessary to pull off an in-depth cost estimation. However, the significance of cost estimating software is not to be overlooked.
With online construction software, an estimator can cut down on time it takes to prepare a construction estimate, for example, by using digital takeoffs and applying flexible markups. Through a streamlined process, everything in the construction industry moves faster and more smoothly.